Welcome & Introduction
At the institute we know what it takes to become an entrepreneur and our proven methods help to promote, grow, and train you to be the kind of entrepreneur that is a value to the community.
Our team has a proven three phase process that includes:
                                •  Assessment
                                •  Knowledge Sharing
                                •  Business Tools for Your Success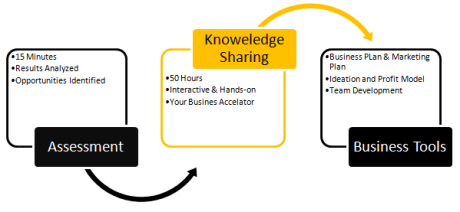 We are also available for on-going mentoring to help guide you through all stages of your business.  We have world class team that delivers high level results and we look forward to guiding your business to make a difference in the world!
Brochure:
Our Vision:
To grow with your business, team and organization through research, design and implementation initiatives that train individuals and promote Social Entrepreneurship.